FinLogon Add-on Pack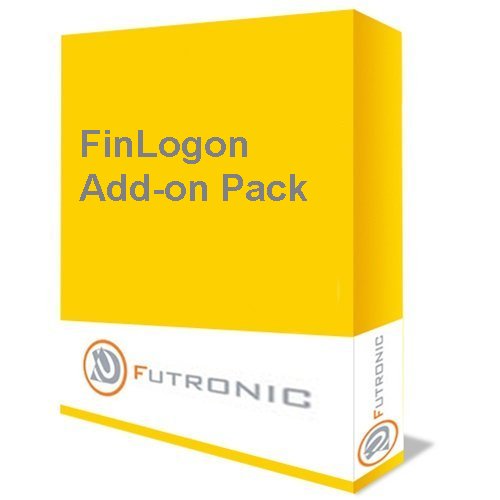 FinLogon Add-on pack contains two software tools that use fingerprint to enhance computer and data security as well as user convenience:
☐ One Touch Password Filler
☐ Fingerprint File Encryption
They can be used together with FinLogon Personal Edition(PE)or FinLogon Enterprise Edition(EE).
FinLogon Add-on pack is free software. If you already have Futronic's FS80, FS82, FS88 or VS80, USB fingerprint/finger-vein scanner, you can download it from Futronic web page and start to use it now. However, it is necessary to install the FinLogon PE or FinLogon EE first because the Add-on pack uses the fingerprint database of FinLogon. It works on MS Windows XP/2003/Vista/2008/7/8/10/11, 32 bit and 64 bit.
One Touch Password Filler

∎ Replace any "username + password" pair when logon any Windows and Web-based software by a finger touch
∎ Logon profiles, username + password pairs and special keys, are stored with encryption in Windows Registry if use with FinLogon PE or Active Directory if use with FinLogon EE which can be exported and imported.
∎ Flexible special key setting for maximum convenience
∎ Auto-detect the logon screen of any Windows/Web-based software
∎ Use the fingerprint database of Finlogon

Fingerprint File encryption

∎ Use 64 bit Triple DES (Data Encryption Standard)
∎ Encrypt/decrypt both files and folders by a finger touch
∎ Integrated with Windows and support right mouse click operation
∎ Use the fingerprint database of Finlogon.

Download :